Chimney Cleaning Services
Did you know there are more than 18,000 chimney fires each year in the United States? A fireplace can add beauty and warmth to your home, but it requires regular maintenance to prevent dangerous fire hazards. It is recommended that you have your chimney swept and inspected once a year before the heating season to prevent smoke from reentering your home, a build-up of dangerous carbon monoxide, or a chimney fire that can result from creosote build-up igniting.
Our chimney and dryer vent cleaning services will perform a thorough chimney cleaning of your chimney or dryer vent that will leave your home as clean as when we arrived. We use drop cloths to protect your home during the cleaning process and our skilled chimney technicians will clean the chimney from the inside of your home to control airborne dust and debris. We can also inspect your chimney, fireplace, and dryer vent to spot potential hazards and recommend needed repairs to safeguard your home and family.
Sweep & be safe with Firesafe!
Call now! +1 (877) 520-0262
Fireplace and Chimney Cleaning
Chimney sweeping removes the dangerous build-up of creosote from your chimney and fireplace and brings it up to manufacturers specs
Wood Stove and Pellet Stove Cleaning
Advanced Chimney Cleaning can clean both free-standing wood stoves and pellet stoves for safe and efficient operation.
Chimney Inspections
We perform Level 1, Level 2 and Level 3 chimney inspections. Whether you need your annual pre-season chimney inspection or you are considering buying a home with a fireplace, we will help spot potential problems.
Gas Log and Log Lighter Installation
What is better than a hot, crackling fire in a snap? We can install a gas log lighter to start your wood burning fireplace or install a gas log to give you an instant fire without the mess.
Cracked Firebox Panel Replacement
The refractory panels are a concrete-like product that are specially designed to insulate the sheet metal box from the high temperatures of a fire. There is a floor, two side walls, and a back wall. Anytime there is a crack which exceeds a dime's width, the panel MUST be replaced. A crack that size can allow heat to penetrate the wall and transfer into the sheet metal box it is housed in.
Repairs for Water-Damaged Fireplaces and Chimneys
Water damage is a serious concern with chimneys. If you see or hear water dripping or running down into your fireplace, give us a call and we will come out to rectify the problem.
Chimney Repair
From installing flue caps and prefab fireplace screens to replacing the termination cap, we handle a wide variety of chimney repairs in the Temecula area!
Professional Chimney Cleaning
[Business Name] provides quality services in Murrieta, Temecula, Lake Elsinore and the surrounding communities with first-class service and fair prices. There is no better investment you can make in the safety of your home than ensuring your dryer vents and chimney are free of fire hazards!
With over 20 years experience in chimney sweeping, count on [Business Name] for professional chimney and dryer vent cleaning and repairs.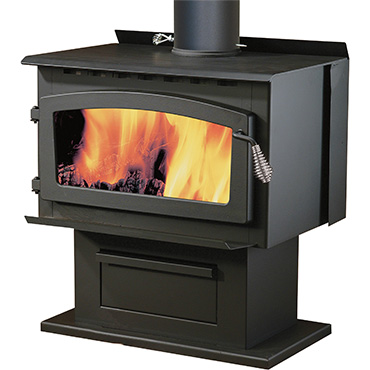 WHY CHOOSE US?
Our dependable and reliable service has made us the #1 chimney company in California. When your chimney is dirty or damaged, our professionals will fix it and do the job right the first time.
We care about your family's safety. That's why we also offer a free estimate to help you get an idea of what your fireplace and chimney may need before disaster strikes from a preventable fire.